Plastic LED Flashlight Keychain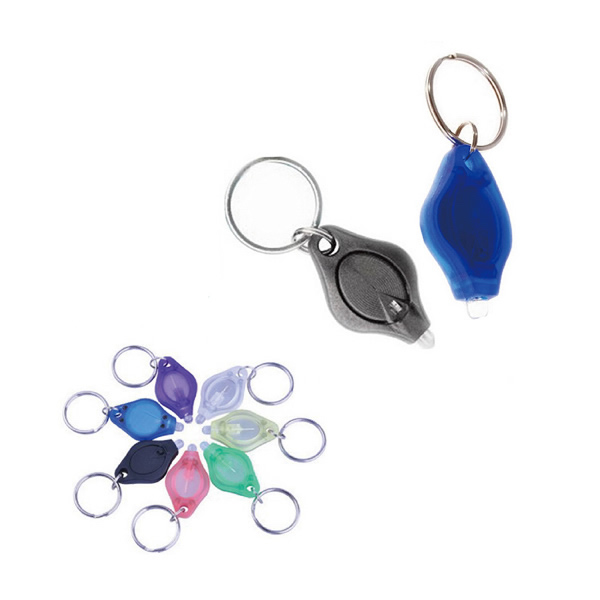 Product name : Plastic LED Flashlight Keychain
Model No. : SP2297
Price : $0.45 and up
Products Category: > Other Promos

LED flashlight keychain is made of plastic, featured with a red LED light,button batteries. Great giveaway item for advertising promotions, outdoors. Price only includes 1 color 1 side 1 location imprint and air shipping to CA.
Category
Flashlights-General; Key Holders-With Flashlight
Material
Plastic
Size
19/16 " x 15/16 " x 4 "
Color
Black, White, Orange, Yellow, Green, Blue, Purple
Additional Colors
Additional Colors
Additional Colors : Additional Colors
Imprint Charges : Running Charge (Imprint Charge)
Charge Type:
Run Charge (Per Quantity)
Imprint Charges : Set Up Charge (Imprint Charge)
Charge Type:
Set-up Charge (Per Order)
Additional Location
Additional Location
Additional Location : Additional Location
Imprint Charges : Set Up Charge (Imprint Charge)
Charge Type:
Set-up Charge (Per Order)
Imprint Charges : Running Charge (Imprint Charge)
Charge Type:
Run Charge (Per Quantity)
| Quantity | 1,000 | 2,000 | 3,000 | 5,000 | 10,000 | 15,000 | 18,000 | 20,000 |
| --- | --- | --- | --- | --- | --- | --- | --- | --- |
| Price C | $0.66 | $0.58 | $0.55 | $0.53 | $0.51 | $0.48 | $0.46 | $0.45 |
Send Inquiry :
Contact Us
Name: Steve ;Johnson ;
Tel: (626) 261-9002