Shopping Tote Bags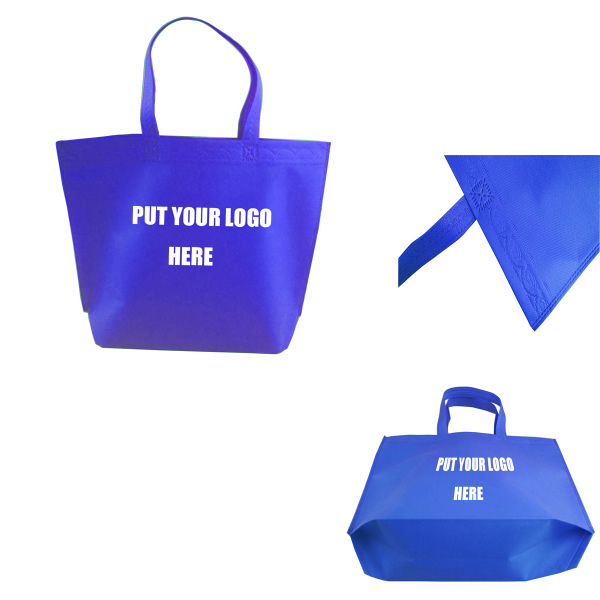 Product name : Shopping Tote Bags
Model No. : SP2500
Price : $0.41 and up
Products Category: > Other Promos

This durable grocery tote bag is made of 100% recyclable 80gsm non woven fabric. Features with double 16" carrying handles and large size, make you take on everyday essentials conveniently. This custom tote bags are designed to take place of the using of plastic shopping bags. It is always in demand for trade show, promoting eco-friendly or any event. Wide stock colors available for selection.
Category
SHOPPING BAGS; Tote Bags-Boat; Tote Bags-Grocery
Material
Non-woven Fabric
Color
White, Blue, Brown, Assorted, Black, Purple, Orange, Gray, Red, Yellow, Pink, Green, Navy Blue, Royal Blue, Light Blue, Teal, Burgundy, Maroon
Size
12 3/4 " x 15 1/4 " x 4 "
Additional Colors
Additional one color
Additional Colors : Additional one color
Imprint Charges : Add. Color Charge (Imprint Charge)
Charge Type:
Add. Color Charge (Per Quantity)
Price Includes:
Additional one color
Additional Location
Additional one location
Additional Location : Additional one location
Imprint Charges : Add. Location Charge (Imprint Charge)
Charge Type:
Add. Location Charge (Per Quantity)
Price Includes:
Additional one location
| Quantity | 1,000 | 2,000 | 3,000 | 5,000 | 6,000 | 8,000 | 10,000 | 20,000 | 30,000 | 50,000 |
| --- | --- | --- | --- | --- | --- | --- | --- | --- | --- | --- |
| Price C | $1.13 | $1.05 | $0.99 | $0.88 | $0.87 | $0.85 | $0.58 | $0.48 | $0.44 | $0.41 |
Send Inquiry :
Contact Us
Name: Steve ;Johnson ;
Tel: (626) 261-9002